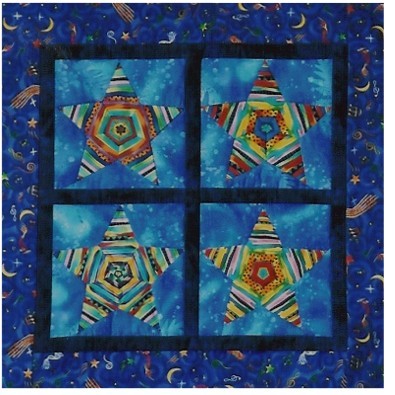 Pentagon Stars Wall Quilt Pattern, $9.00         JQ-04

This pattern for those ready to go beyond the straight seam provides accurate templates for three different versions of "chubby" five pointed pieced stars. The points float, and the background templates have an extra 1/4" all around, which means you can have rough edges and still square down to 9 1/2" unfinished, keeping all points sharp. I felt this was necessary due to y-seaming and sewing bias to bias.

The pentagon is formed using stripes, many of which have 5 repeats selvage to selvage. If you are familiar with stacking repeats, or even fussy-cutting, you can play with a small amount of fabric and get interesting effects.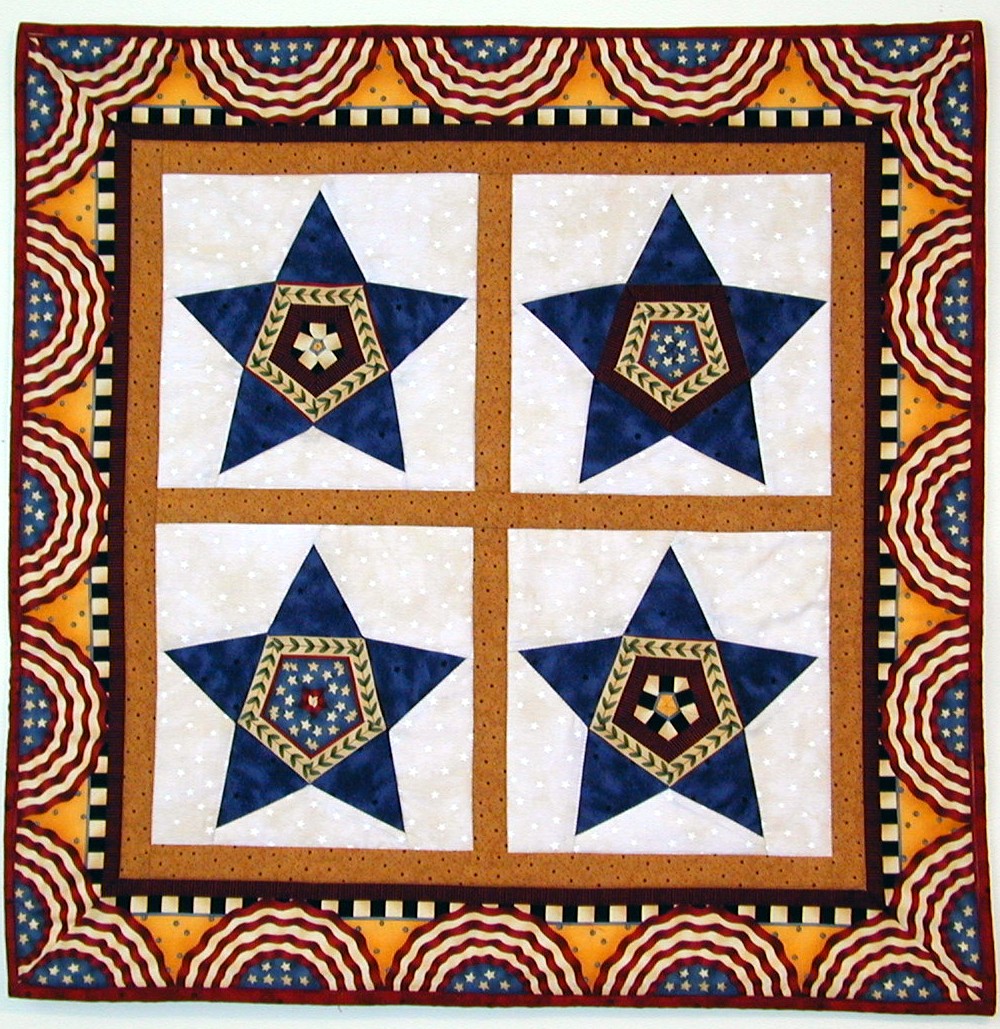 All Rights Reserved. Copyright 2004 Joy Iervolino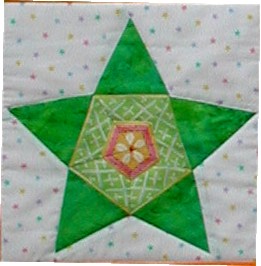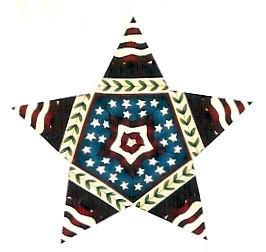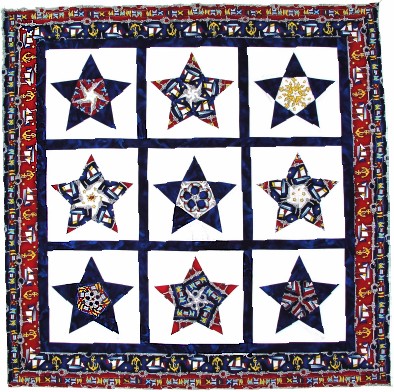 NEW! Nine-block Version: 37" X 37"

Pattern Price: $9

Sailor Stars Baby Quilt

JQ-14 • 37" x 37"