My Blog

The One Block Wonder Challenge

Just because I started my own pattern company doesn't mean I don't try other interesting methods.  My guild has been going ga-ga over the book "One Block Wonders" by Maxine Rosenthal.   The stacking method used in the book is great for getting started with stacking the layers together, but I still prefer to eliminate all pins quickly and take time to tie the stacks.  I also use a few other tricks to avoid moving the layers while cutting out block sets.  The end result is worth the extra effort to me. 

Stack-n-Whack™ quilts in general have certain fabric considerations, depending on the size of the wedge used.  In watercolor effects, an added challenge arises since the blocks flow into one another.  I decided I would have to experiment with different fabrics for myself, since making mistakes is my most successful "learning style" anyway! 

One thing I learned is that the quilt has a mind of its own, and you may have lots of blocks left over.  Also, backgrounds that are cluttered with distractions, such as polka-dots or tiny lines, are distracting.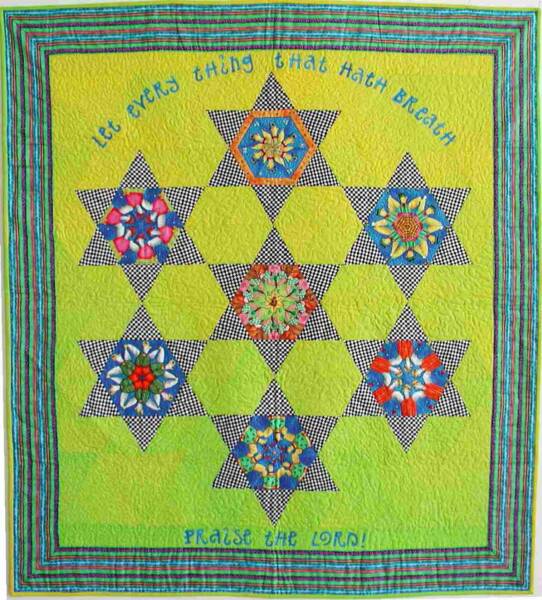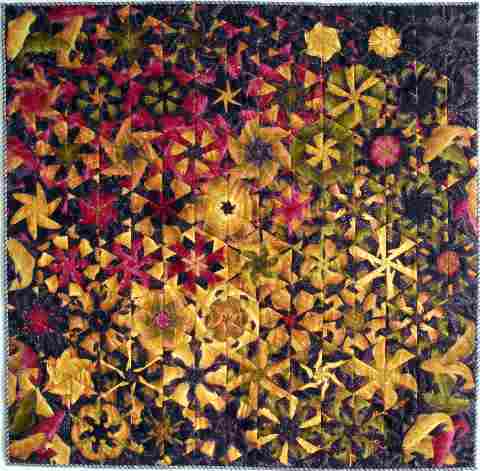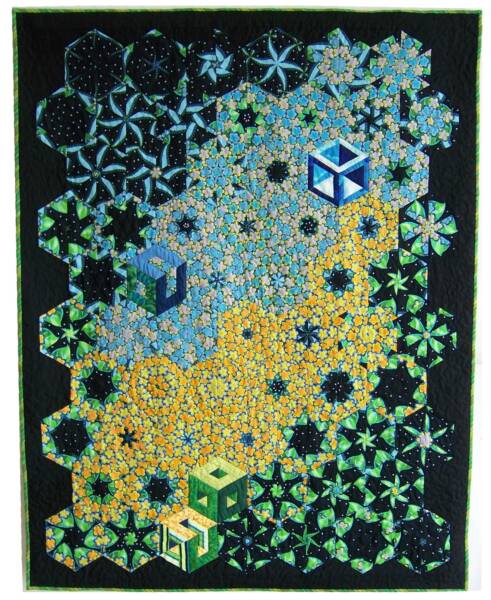 Using a smaller repeat makes a smaller quilt.  Doubling repeats means more blocks, but not necessarily more interest.  I also decided to experiment with each triangle block set, which can be turned for three different block options.  This was helpful in letting me have some control of what was actually on the edges, which need to blend together.  I didn't press with heat until I was satisfied, and that helped keep the bias edges happy.  I also decided that it was a lot easier designing (and redesigning) if I basted the half-hexagons together with a very long stitch (6 on my Pfaff) , and could quickly pull the stitches out when I was ready to sew the rows together.  If you try that, test the first one to make sure the stitches pull out quickly, and expect to forget to lengthen the stitches occasionally, requiring ripping. For quilting I did outline stitching to emphasise the block designs, and meandered in the borders.  Now I felt ready to share what I had learned.

This was hard.  It was a 24" print that I split down the foldline with a friend years ago.  I used every block but one, which I put on the back as part of the label.  It's ditch-quilted, which was fairly easy.  It does, however, look ditch-quilted, and less unified.  But it's done!

If I have another fabric that I am not sure about, I may use narrower strips for smaller triangles.  Reducing the scale can change everything.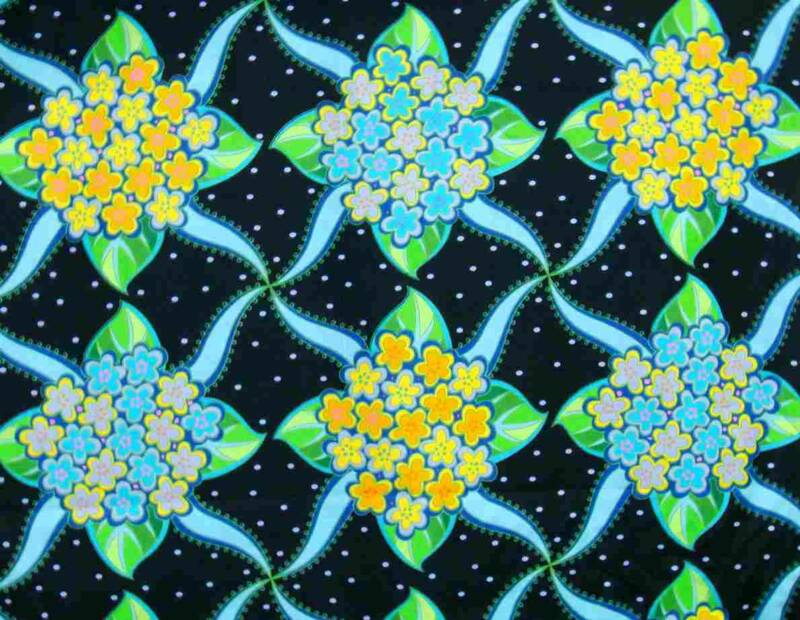 MY CLASS AT SARAH'S THIMBLE IN VIRGINIA BEACH, VA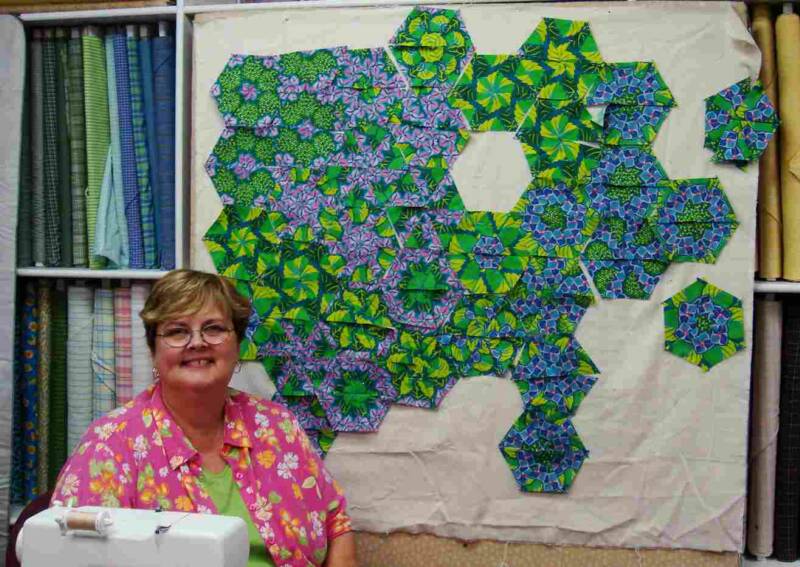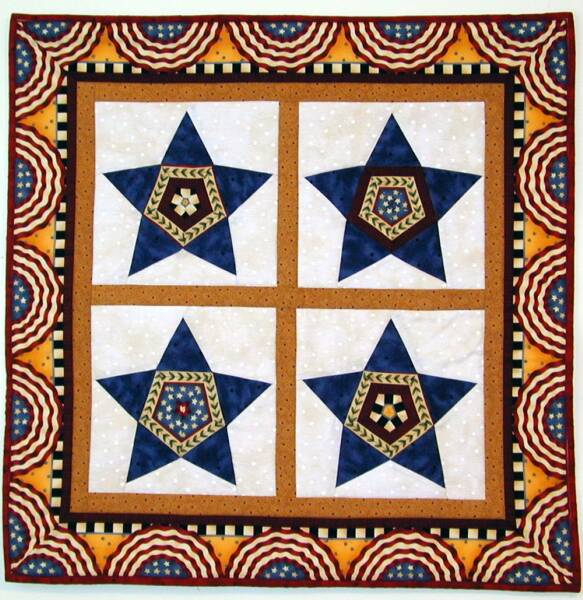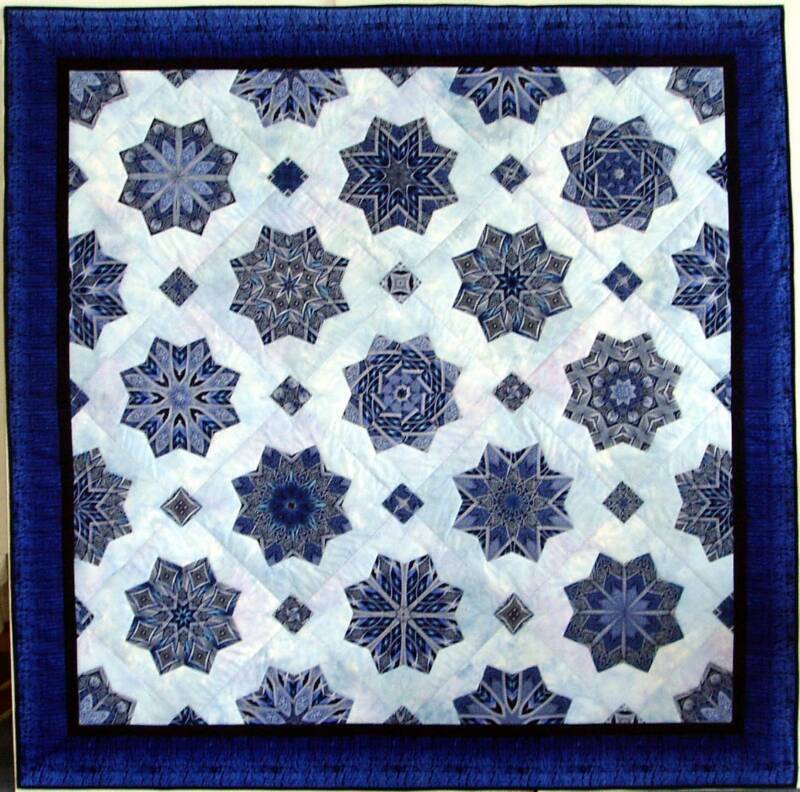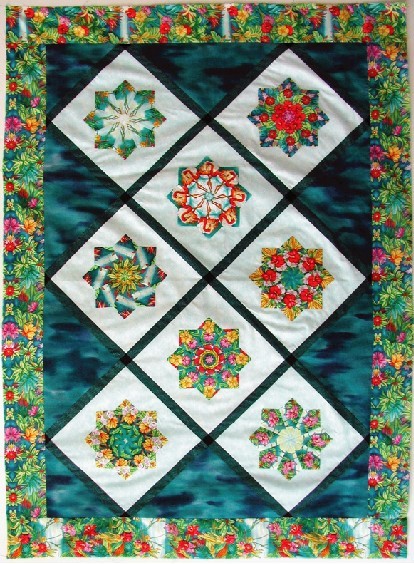 I have been fascinated with kaleidoscope quilts of all kinds, fussy-cut or stacked, and even have my own pinless method of stacking repeats in several of my own patterns. 

This is Carole D. at a class I just taught at Sarah's Thimble in Va. Beach.  She has enough blocks done to play with the design process.  The uncut fabric is in the lower right.  Carole had about 10 yards in her stash, so she used some, since it resembled what I had made my sample out of, and there were no polka-dots!  She is an experienced quilter and may turn her triangles to blend her edges.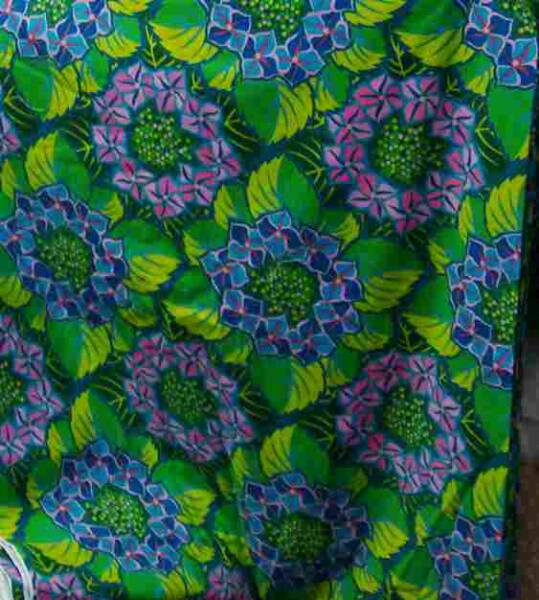 Cathy D., a fairly new quilter, but prolific sewer, chose a swirling leaf pattern.  She even got some sliced cubes done!  Cathy used flannel-backed plastic sold at a large fabric store for her portable design wall.  If you have 100 block sets to arrange and re-arrange, you might use a quilt batt the size of your finished project.

Miss Addie is one of the happiest people you could ever meet, and is hard at work in this shot.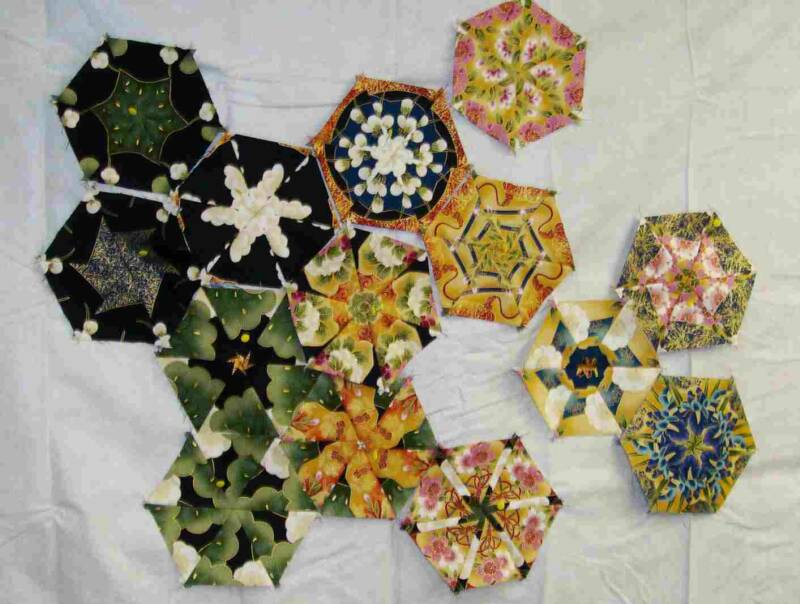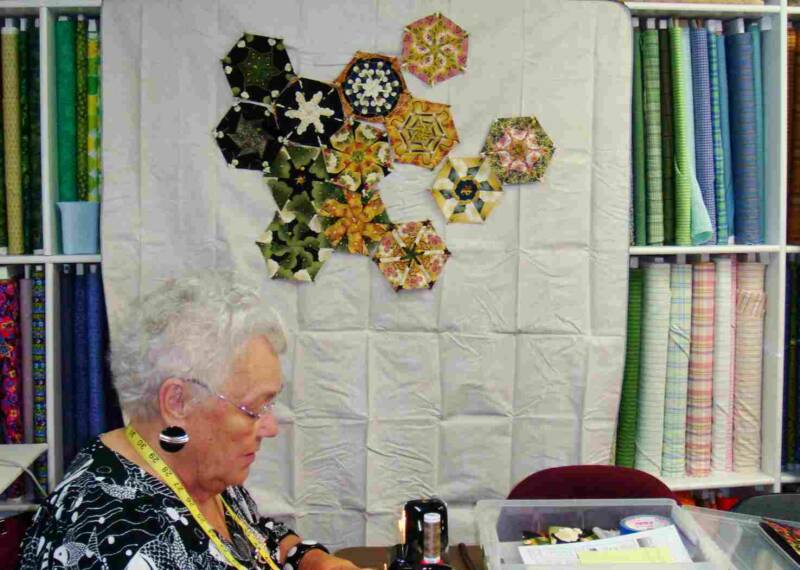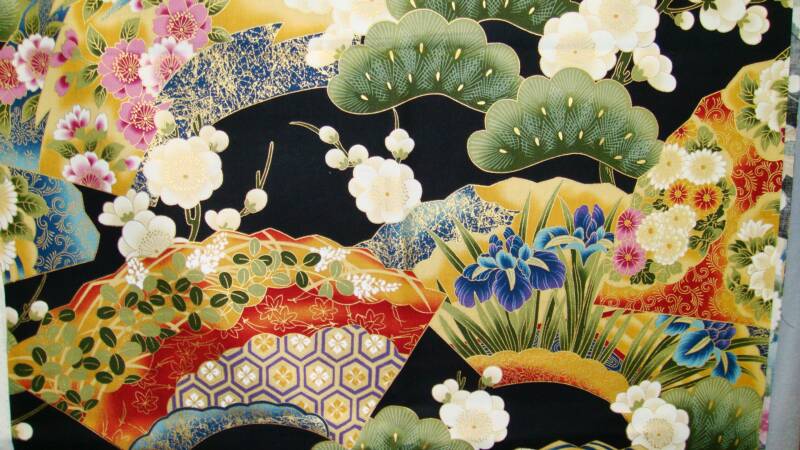 My First One Block Wonder

She is thrilled with her blocks, and enjoys the quarter-inch seam on her Singer Featherweight.  She bastes the halves together with a large stitch which she knows will pull out easily because she did a test on her first block.  Basting keeps things orderly, unless your stitch is too tight; the hexagon blocks  must be in halves when the rows are sewn, to avoid y-seaming.

As we are avoiding heat pressing seams for the design process, Miss Addie picked That Purple Thang (this tool can be found at many quilt stores) to open and press her seams.  When she gets more blocks done she will have more edges to blend her beautiful blocks.  Being the expert quiltmaker that she is, she also is experienced in handling bias edges.  This allows her to turn her triangles to find the prettiest or most useful use of her block sets.  This is another reason she is not using heat to press her seams until later.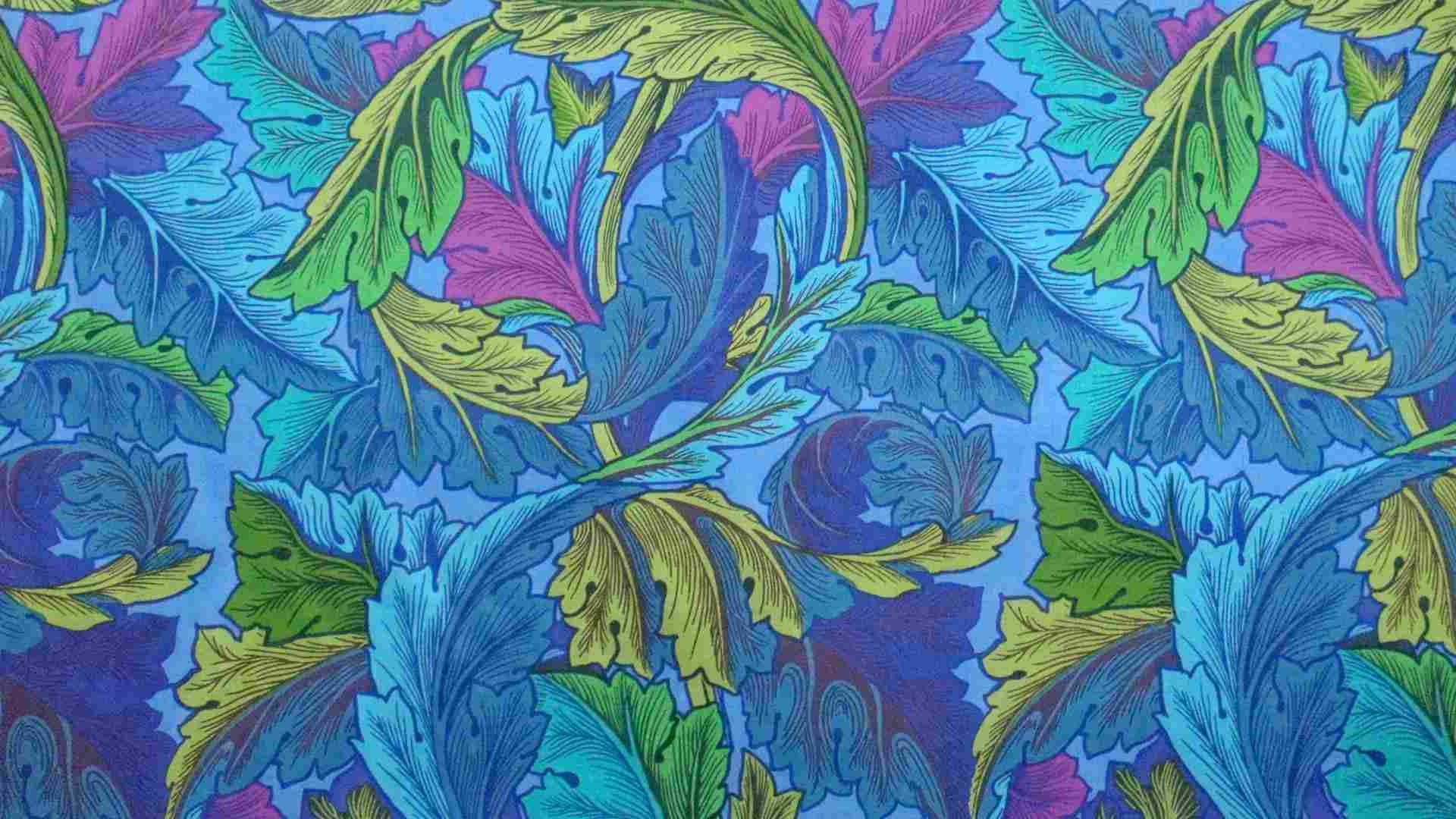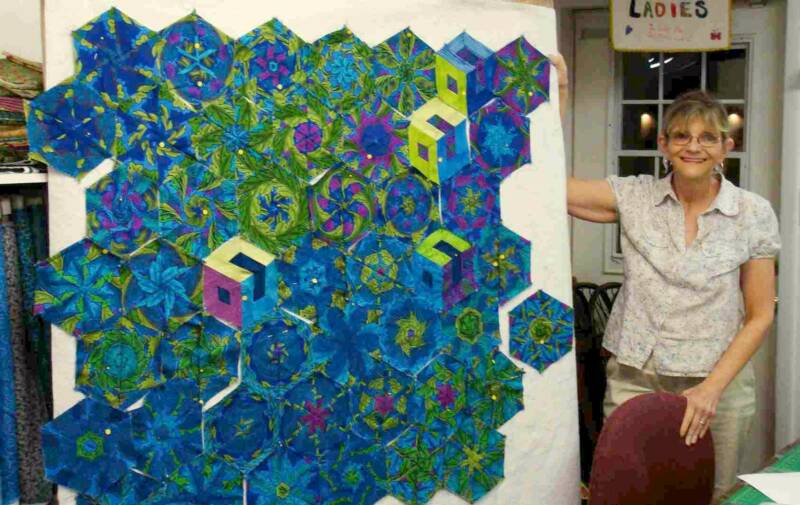 Several of us are experimenting with cold pressing tools to open and press seams.  I have been using one that has a rounded center and looks just like a seam roller for wallpapering found in many hardware stores.  I'm sure there are several versions.  The rounded center seams to be a plus. It saves time and costs less than keeping an iron hot.  It is less stressful on seams that may be ripped and resewn.  It is important not to pull on bias, so something that moves easily over the fabric is great.

An option for extra hexagons is the Seven Sisters Quilt.  I was inspired to make this one from Bethany Reynolds' early books on Stack-n-Whack™.  Two triangles can make a diamond, which appear in her designs.  She offers many other hexagon projects, as do many other authors, especially Sarah Nephew. 

It's fun to "fussy-cut" a stack when you don't need too many blocks.  Here the barnyard critters are holding "hands" to Praise the Lord.  Another Psalm is on the back in another border.

NOTE:  Maxine's book suggests using twice as much fabric as I did.  That gives more options for blending the edges.

My 3rd and 4th One Block Wonders use octagons, not hexagons.  I like them very much, but they are not finished yet.  I did change the scale on one, using fabric I had for years.  It turned out well, in a smaller version, and I like making the octagons.  I did baste the small quarter-square blocks together to keep from losing pieces.  The octagons can be sewn together and easily moved around, no basting needed.  The cubes aren't used in this version, though, and that may be why the hexagon is taught more frequently, and also since fewer repeats are required.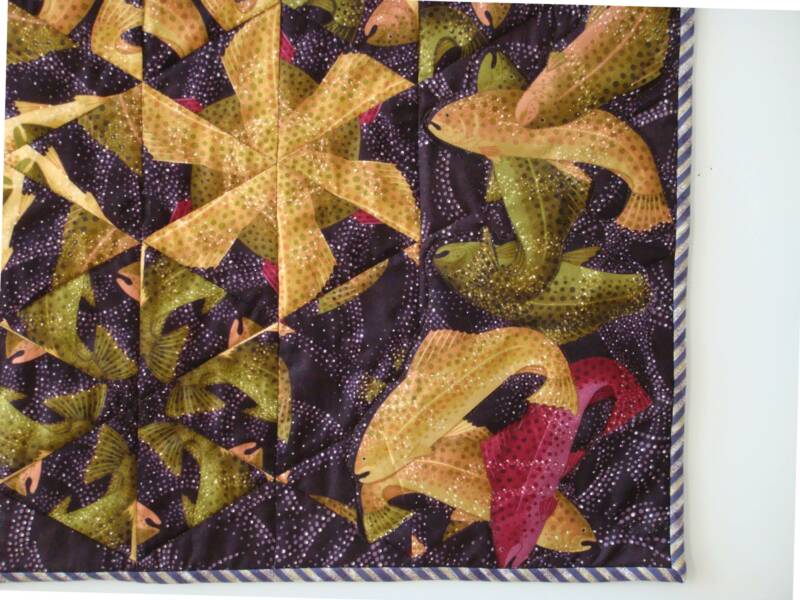 I had a yard of a coordinate that looked like the background.  I used that to fill in the top right and certain edges and corners. I didn't like it for the first month, and finally added the fish from extra fabric.  This photo shows the lower right corner.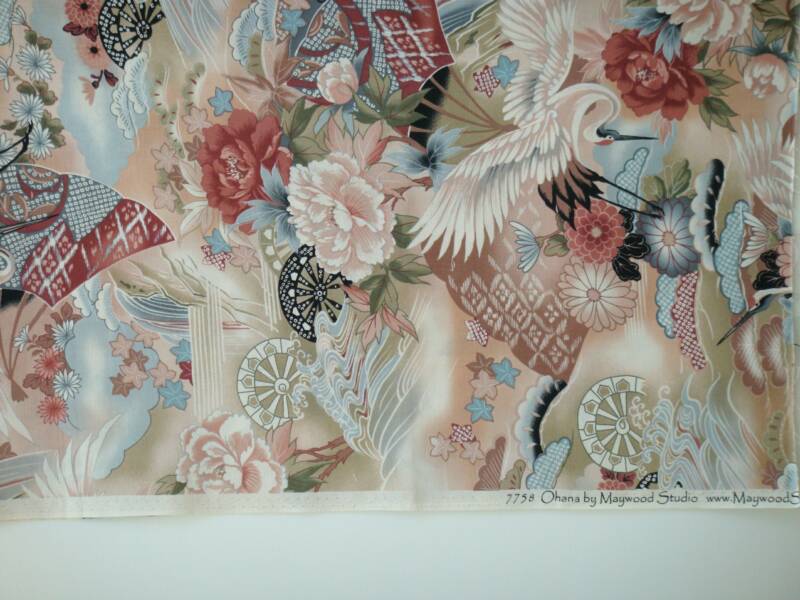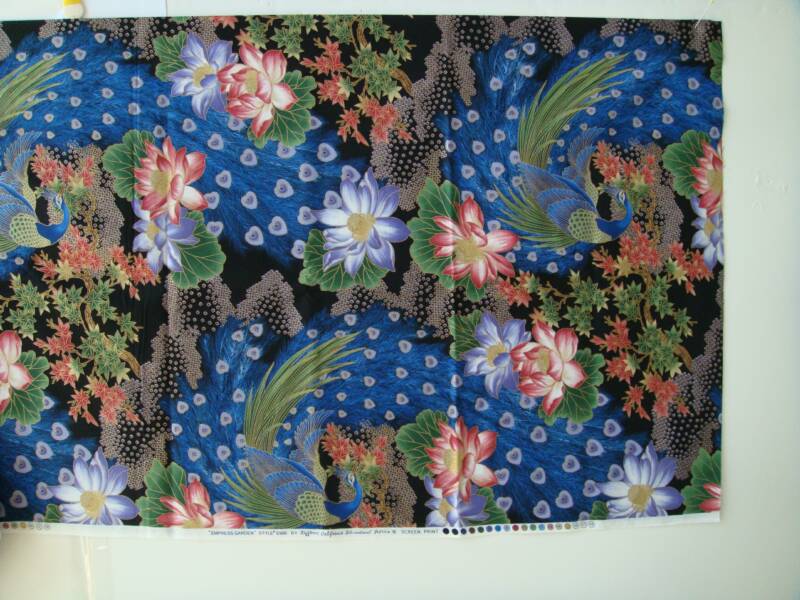 The other fabric was a beautiful Oriental with a large peacock.  It turned out to be too busy for this method, although I did have some success.  I decided to place some octagons on point and make templates for what must be called a "North Star" setting (a completely different quilt).  The watercolor effect is lost, but the blocks can "breathe" on their own, which they seemed to want to do.  This is not ready to share, but I will show them when I get the borders done.  I didn't think about how many hearts and small pointy leaves it contained.  They didn't make great blocks for blending, but it is still beautiful fabric and I have other plans for the blocks.

24" REPEAT, BUT STILL TOO BUSY FOR ONE BLOCK WONDER

I MADE MY STRIPS SMALLER TO MATCH

THE SMALLER MOTIFS IN THIS DESIGN

THIS FABRIC HAD TOO MANY DOTS--

NOT ENOUGH VARIETY IN SIZE OF MOTIFS

It's good to know there are other options if your One Block Wonder setting leaves you feeling less than wonderful.  Sometimes creativity leads to "re-creativity".  Maybe that's why quilting is often taught at recreation centers!  Ha! Ha!

Thank you, Ladies, for a great class, and trying something new.  We all hope visitors had a pleasant web stop, and come to see Sara's shop on Shore Drive in Virginia Beach whenever possible.

Miss Addie chose an Oriental fabric.  It has a 24" repeat.  I advised her to save half of her fabric along one side of the foldline.  She can always cut more blocks later, or use some for borders or other projects.   In her book Maxine suggests using it all, and Addie may do that later.

I learned a lot, but still had more mistakes to make before I could teach a class at Sarah's Thimble here in Virginia Beach.

This fabric broke the rules. The dots got to me as well, but this is a good result, with a 12" repeat.  I didn't have the "Encore" edition at the time, so I made templates for the cubes using a computer program.  The quilt ended up crib size.  Some blocks just didn't add anything and were excluded.

MY LOVE FOR POLKA-DOTS ONCE AGAIN APPEARS--AND CHALLENGES ME

I like to have options when I learn something new, to keep my own creative juices flowing.  We are all designers when we quilt.  If the fabric talks, we listen!

Hexagons can also be made into square blocks by adding 4 half hexagons to the sides, then adding sashing.  Make your half-hexagons large enough. 

I know these quilts aren't as far along as some classes manage to get, but we will get back together after a little while to see if anyone needs group participation, and to share what's done.  I expect all these ladies to finish their projects, and I will get my octagon projects done to show them. 

Barb is the resident in-house quilter at Sarah's Thimble and is very proficient at turning tops into completed quilts for customers.  I love her work, and she stays quite busy.

I have extra fabric which would look good in my Knitting Needle Case pattern, so maybe I'll make kits to sell at my booth at the TQG Show in October.

Cathy ultimately decided not to use the One Block Wonder layout for her hexagons, finishing her quilt with solid triangles to give them breathing room.  She loves it, and it is DONE!  Congratulations, Cathy; it's fantastic! This cropped pix doesn't do Cathy's skills justice, since I needed to get the perspective leveled, something I haven't perfected in my own shots.  

The half-blocks and solid triangles are sewn into straight-across rows, then the rows are sewn.  If Cathy wanted to add sashing between the individual blocks, larger triangles would be cut in half, and added to four corners, forming a square block ready for sashing strips.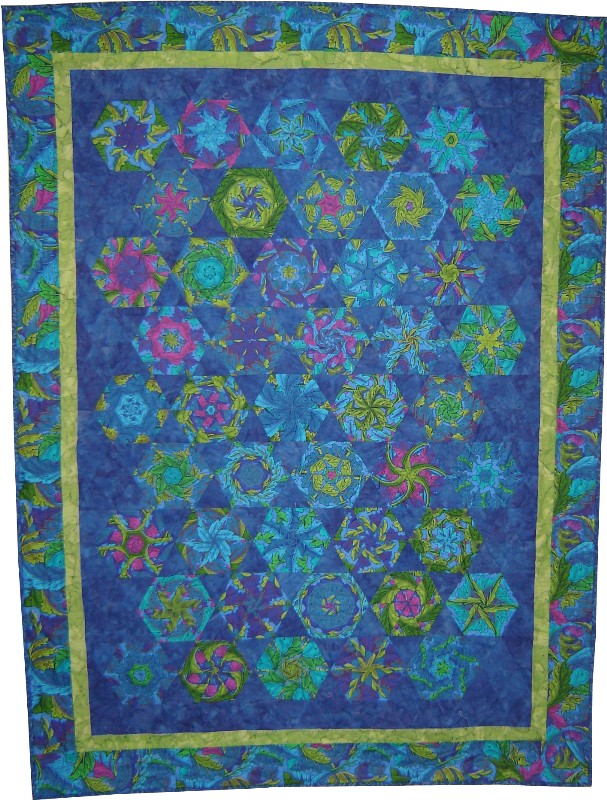 Half-blocks can be loosely basted together.  Stitching is removed later.

I almost forgot to mention some of my own patterns, using the octagon, or kaleidoscope template, which, of course, use different settings.