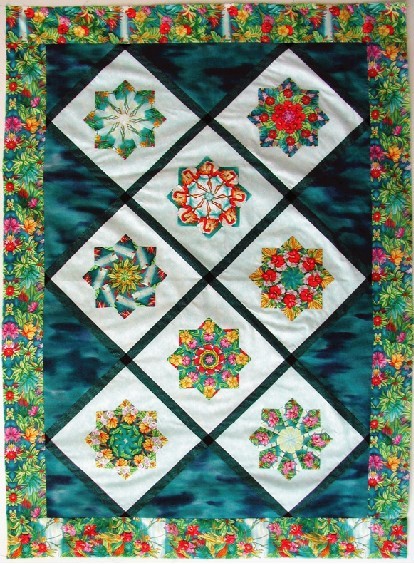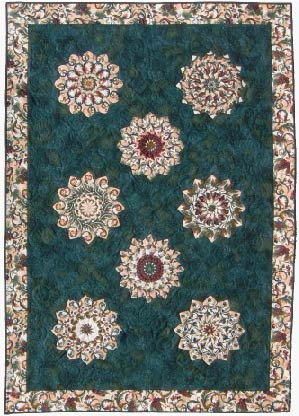 This quilt is pretty easy. You can stack repeats to fussy-cut shapes, or just fussy-cut single motifs from single layers. There are two paper templates in the pattern, one for the easy eight-blade version, and one for the harder twelve-blade version, that you can just put a circle on the center if you prefer. Includes a simple method for making quick and durable thick plastic templates. Applique stars by hand or machine. Included tips for stacking and cutting accurate repeats!

All Rights Reserved.   Copyright 2004 Joy Iervolino

The Millennium Dawn, JQ-05

The Millennium Star, JQ-05

Two quilts in one pattern!:  JQ-05 $8.00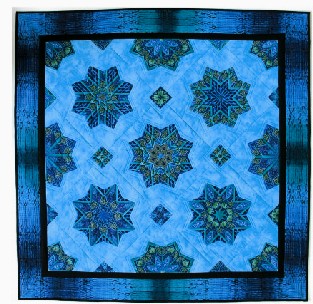 and BRAND NEW TECHNIQUE to make radiating diamonds to applique! You may have a plastic template already that works with these special paper templates.  Lots of illustrations make it A CLASS IN A BAG!  


Millennium Diamonds, JQ-15, $9

This pattern features 8 sizes, wall to king! Includes on-point and straight settings! For 11" and 12" blocks, accurate paper templates for stars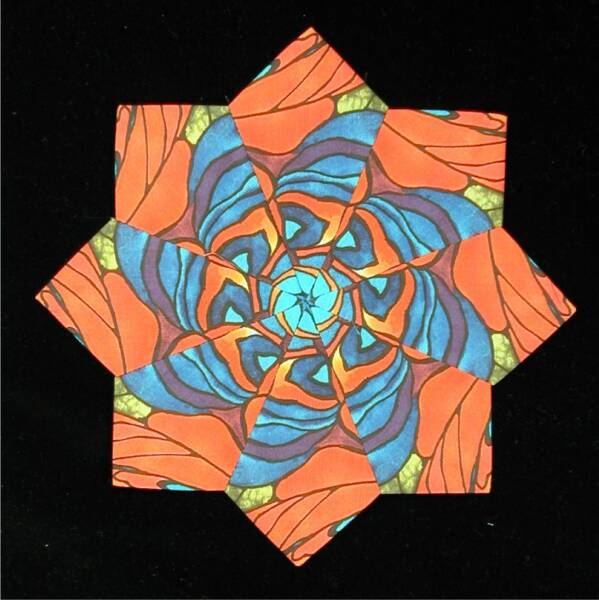 Also included!  The twelve-blade version has a Dresden template with a center.  This is a challenge for any quilter, with twelve seams intersecting in the center.  A circle can cover the center, or you can fussy-cut your stack so that you have a solid center.  To avoid the center altogether, just snip off the center of the cut stack of blades, removing 1/2".  Cover the hole with an appliqued circle.  It looks great!

Sample is shown without sashing strips.