Knitting Needle Case Pattern $9.00, JQ-13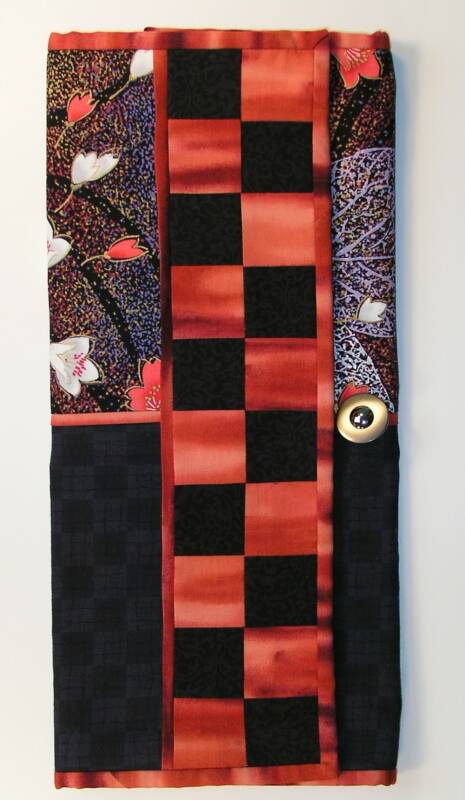 Use fat quarters, scraps, decorator fabric, tapestry fabric, or something scrumptious you've been saving.  Makes a great, easy project for gifts to yourself, friends & relatives, "thank you" gifts, Mother's Day, birthdays, Christmas.


Great instructions, lots of illustrations. Closure options.  Simplified version for front included. 


Customize the inside to suit your needs!

Fold closed and button to include round needles, or roll closed and tie for straight needles and hooks. Variations are endless!  For longer needles, place pockets and top flap on the short sides and use Version 2 with a tie closure.