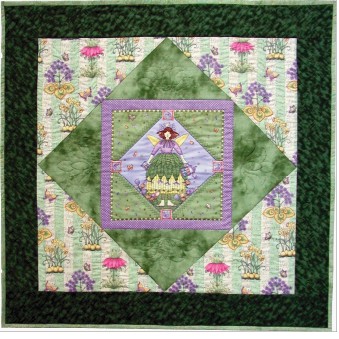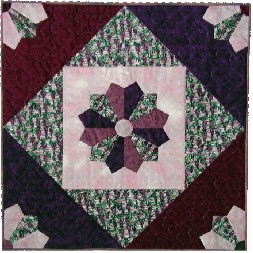 Dresden Plate One Block Quilt, JQ-01

28" x 28"

Pillow Panel One Block Quilt, JQ-01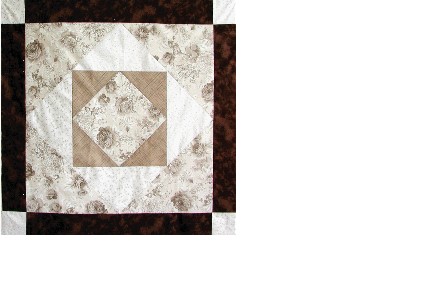 All rights reserved.  Copyright 2004 Joy Iervolino

All 4 sizes are included in each pattern.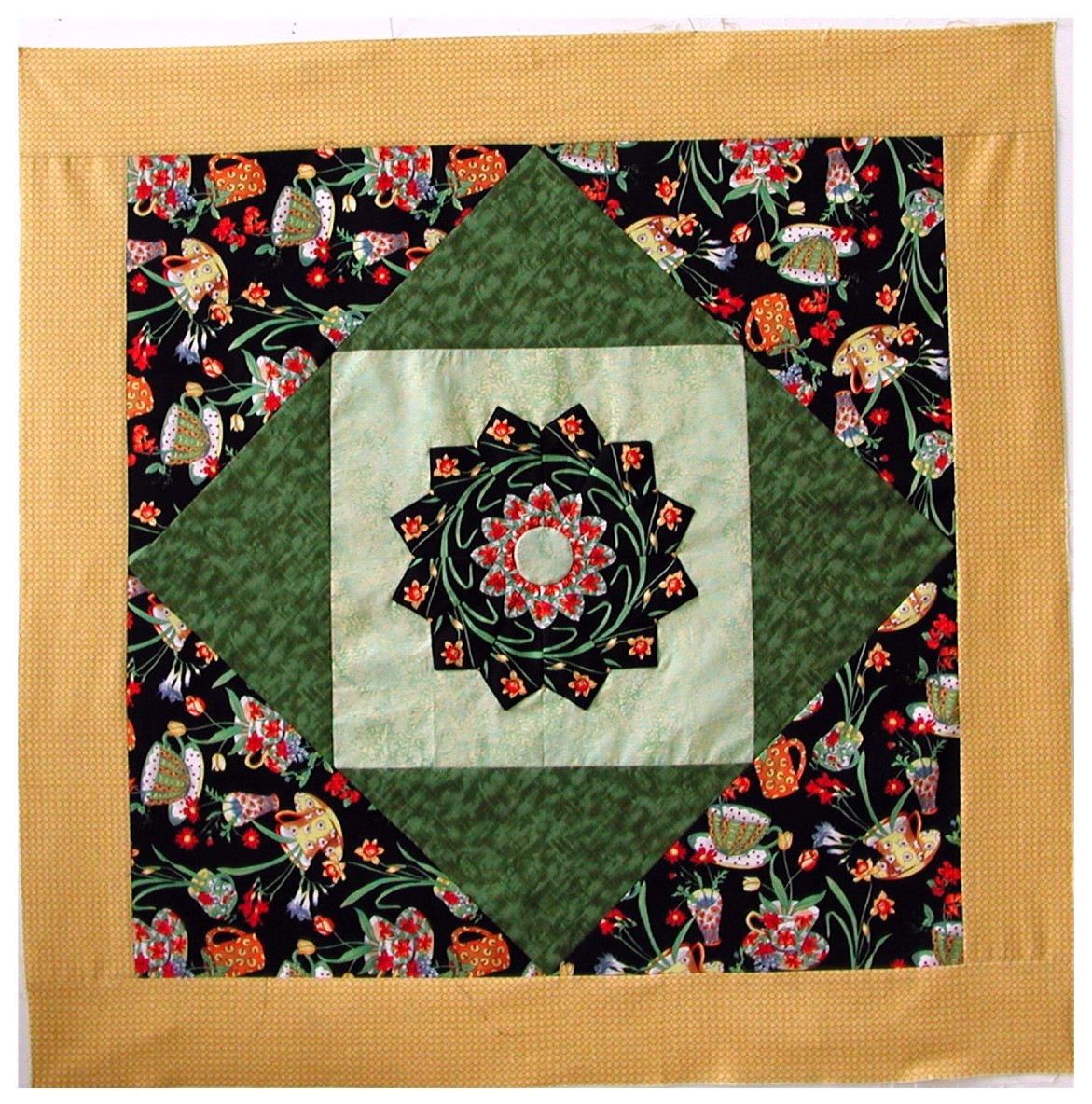 One Block Quilts include two patterns.
Each pattern has two quilts pictured. One shows a pillow panel; the other shows a block made from the template that is included for the optional block. The template includes the center area of the Dresden Plate, allowing you to avoid the traditional hole in the center. You may decide to cover the hole with a circle, as shown, or be brave and piece it. To avoid piecing the center altogether, just chop off the last half inch. 

For the Dresden block: You will have scraps left over from making the triangles. These can be used to cut the Dresden blades. 

For a kaleidoscopic effect, use 12 identical repeats. Fussy-cut single layers or stack repeats.  Stacks can be fussy-cut from the top or cut into strips. The template is then flipped from one side to the other to cut block sets. To work with short repeats that are shorter than the template itself, decide what size you want your Dresden to be. For full size, line up the wide end of the template with the edge of the stack. A circle will be needed to cover the center. For smaller plates, line up the short end of the template with the edge of the stack. Once you understand this concept, you can make Dresdens many different sizes to suit your fabric and personal designs.

These are both fat quarter friendly. A square ruler 15" or larger is suggested to make cutting and squaring easier. It's a neat trick that makes construction fast and easy

Both quilts in one pattern for $9.00