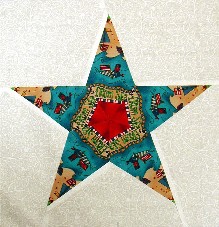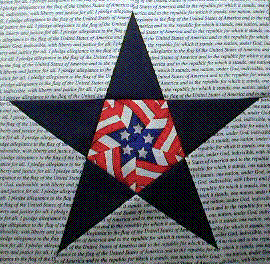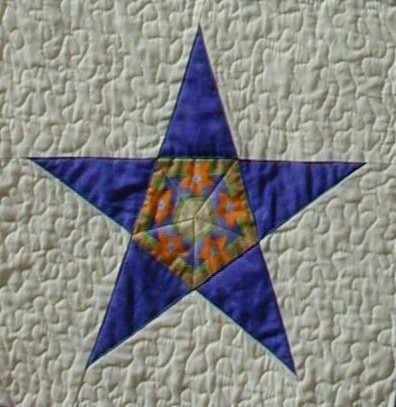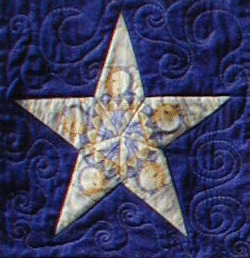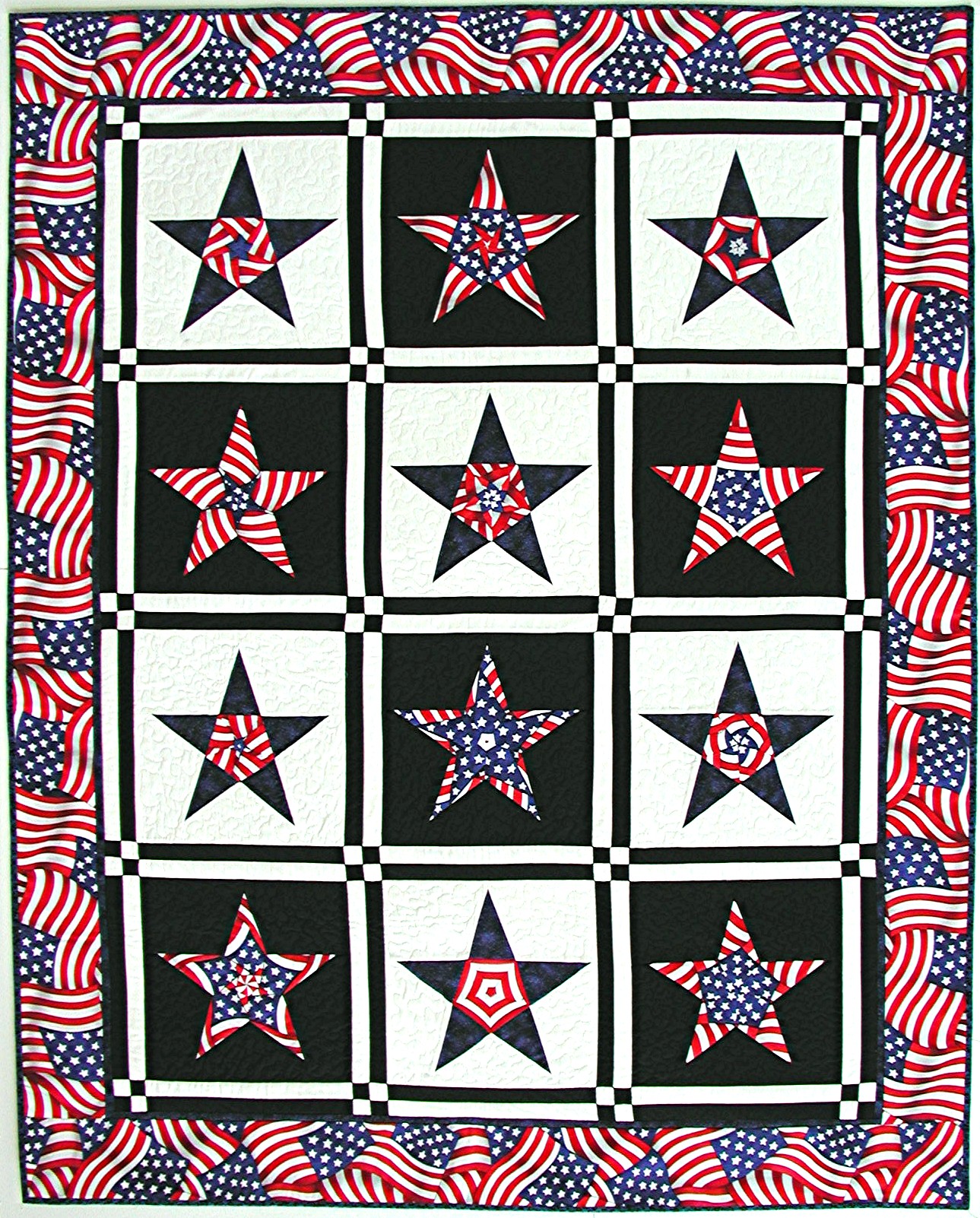 This quilt has templates for two 12" blocks. One has a pentagon center with solid tips. The other is diamond-shaped and looks great in identical repeats.  Twelve blocks make a large throw. The templates that make the star will fit the background of the Union Star One Block and American Heroes Pillow, in case you are as fond of five-pointed stars as I am.

Notice that the tips float. The background pieces have an extra 1/4" designed into them, so you can have ragged edges and still square down nicely to 12 1/2" unfinished.

This quilt requires y-seaming and sewing bias to bias.

This quilt looks great with border prints as well.  

American Stars Throw Quilt Pattern

  $9.00 JQ-03

Copyright 2004 Joy Iervolino.  All rights reserved.